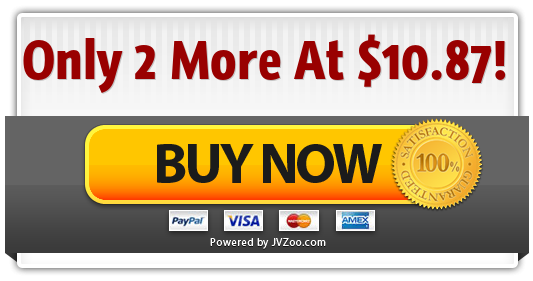 "SLICK!
That's all I gotta say here man. Simple too. Just the way it should be…"
Shawn Anderson
"The plugin is flawlessly built, and so easy to use…"
Marc Milburn
I'm not about to bore you to death with a long story of why I created this software, or any B.S. story about how you'll become the next "Frank Kern" or "Dan Kennedy" by using it.
Instead I'm going to give it to you pretty straight and explain to you precisely why you don't want My Blog Monetizer, but why you need My Blog Monetizer!
Do You Have Any Boring, Old Websites?
Even more importantly, you're probably also thinking how none of them websites are making you any money…
Are Your Affiliate Accounts
Dryer Than The Mojave Desert?
Roughly 99% of affiliate marketers make less than $1.00 a month from all of their websites combined.
That's just not fair, especially to the "newbies" out there who only want to make $100.00 a month.
What's even worse is they THINK they are doing everything right, when in reality that's simply not true…
You Can Work, Work, Work
But You'll Still Have 

Nothing

!
Lucky for you, this is where My Blog Monetizer comes into play!
See the thing the "guru" affiliate marketers refuse to tell you is… it's not about the 'one' big website they own that brings in thousands!
It's about having a network of sites that earn them $50.00 – $100.00 a day, creating MASSIVE wealth at the end of each month.
In Our Basic Test We Went From
$5.00 A Day To

 

$75.00+ DAILY!
Check Out My PayPal Account…



This is from one of my private advertisers on one of my
many, many websites that utilize My Blog Monetizer.
What All Does My Blog Monetizer 3.0 Do?
Link Transformation- With The Flip of A Switch, Instantly Turn Your Entire Website Into An Affiliate Optimized Machine 
Link Management- Setup Any Affiliate Link & Organize Them By Category/Type To Ensure Your Website Never Looks "Spammy" 
Direct Link Implementation- Add Links Directly To Your WordPress Editor… Never Hunt For Links Again! 
A/B Split Testing Engine- Split Test Any Page Instantly Getting You Crazy High Conversions & Hundreds More In Commissions 
Built-In CTR Calculator- Not Only Does MBM Track Your Results, It Automatically Gives You The Average CTR Allowing You To See What's Converting Best & What's Not 
Body Posting- Not Only Can You Post Links, But Also High Def Banners With Built In Tracking Functionality 
CTR Explosion Generator- The MBM "Secret Tool" That Will Send Your Click Thru Rate Through The Roof 
State of the Art Internal Tracking Engine – Never Again Rely On Delayed Google Analytics Statistics — Get Instantaneous, Down To The Second Results Providing You The Most Accurate Data Possible
What Affiliate Networks Does My Blog Monetizer Use?
So What Does This Mean For You?
==> No More Wasting Money Paying Outsourcers!
==> Never Waste Time Optimizing Your Websites Again!
==> No More Frustration From Wasting Hours Of Your Life!
Are You Ready To Instantly Turn Every Website

You Own Into A Profit Making Machine?
We're so confident that once you have My Blog Monetizer 3.0 that you'll be absolutely blown away by the true power of this software.
Go get instant access right now and decide whether or not you love My Blog Monetizer 3.0! I know we loved making it, and so far our customers have had nothing but joyful compliments!
You have nothing to lose whatsoever…
Here's The Deal:
You get Unlimited Access To My Blog Monetizer For $7 ONLY, And You Can Use It On As Many Websites As You Own!
You're getting access to our My Blog Monetizer 3.0 WordPress software at a ridiculously low rate.
You're also getting the step-by-step tutorial video that will describe to you how to utilize MBM 3.0 in complete detail.
We've spent several months testing and perfecting this software, not to mention the thousands (yes, $1000′s) of dollars in research and development that we've invested, and you're getting it all for just $7.00 (Unlimited Website License)!!!
Save yourself hundreds of hours…
Save yourself thousands of dollars in outsourcing costs…Save yourself ridiculous amounts of frustration when it takes days to optimize your website, instead of seconds…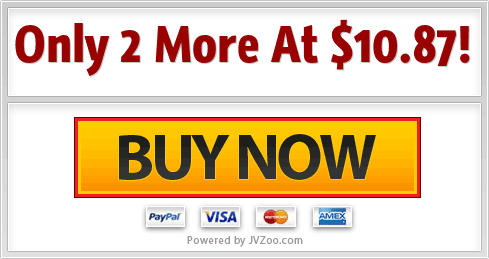 I'm not sure when we'll come to our senses and take this down, because the longer we keep it up the longer we keep giving our competitors (you) the ability to make more money than us!
Don't wait around for that to happen, don't risk missing out.
Sincerely,
JP